Bolivian Cocadas (Coconut Biscuits from Bolivia)
Round, flaky coconut balls sweetened with condensed milk. Cocadas are a great pairing with a cup of coffee. Perfect for a coconut enthusiast. Gluten-free.
Bolivian Cocadas (Coconut Biscuits)
Bolivian cocadas remind me a lot of coconut macaroons. In fact, I'd say they are the same. The only difference is the lack of egg whites that are present in a coconut macaroon. These cocadas only have four ingredients: desiccated coconut, condensed milk, egg and vanilla essence. Unless you add cocoa powder and then that makes five!
Cocadas are a traditional sweet in the country of Bolivia where coconut is hugely popular. It's used in all sorts of things such as coconut pudding and pastelitos. Condensed milk is also used a lot, especially when it comes to the sweet and moorish, dulce de leche.
Why not try my traditional version of dulce de leche? You won't regret! You always use it to whip up my delicious Dulce de Leche cake too!
Why should I make Cocadas?
Cocadas are probably the easiest biscuit you'll ever make.
The perfect recipe to bake with children as there are only four ingredients.

Did I mention, only four ingredients?
You can add chocolate too for some extra flavour (see below).
Discover a sweet from another culture.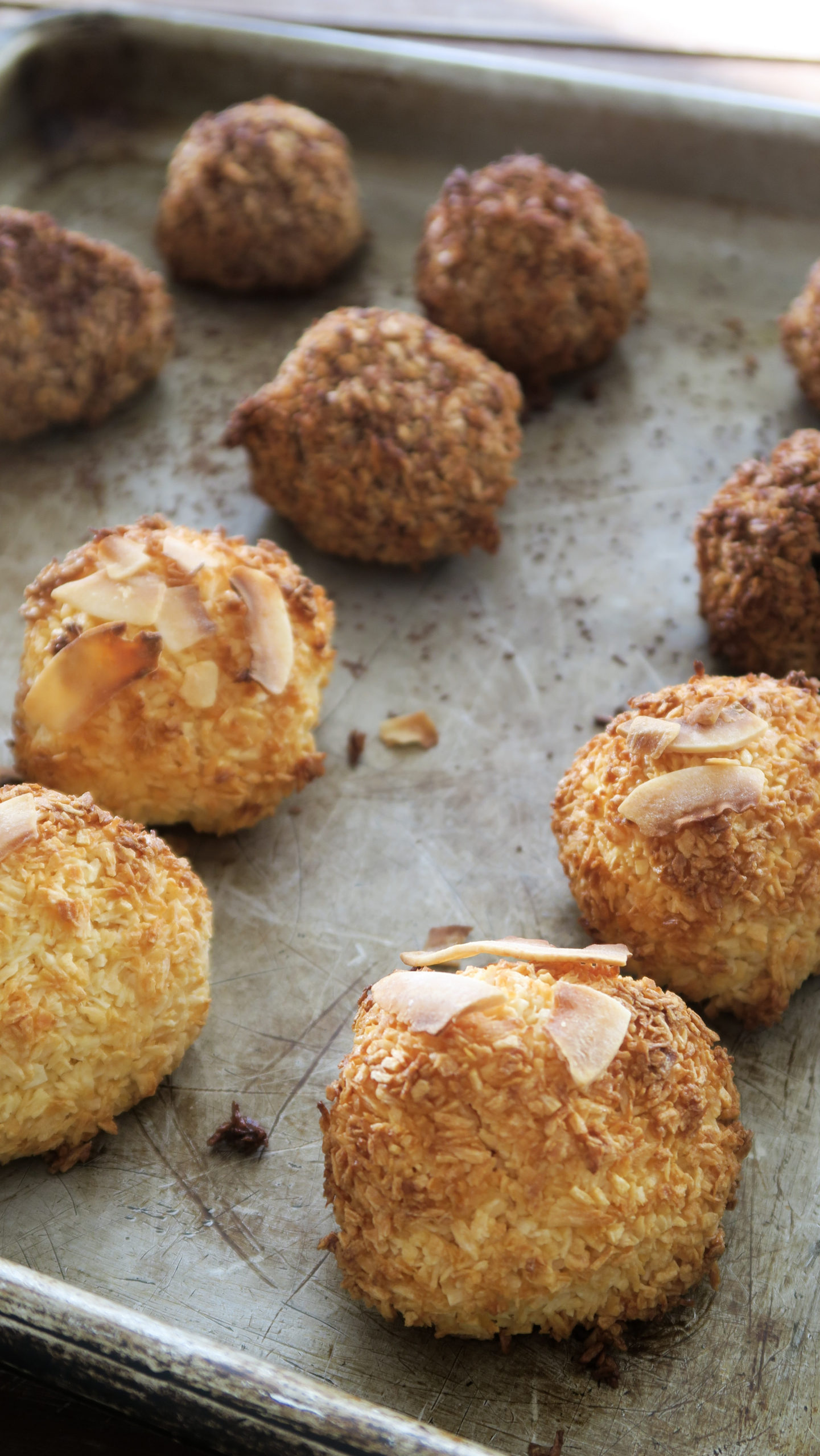 What ingredients do I need to make these easy coconut biscuits?
Desiccated coconut – the main ingredient so super essential!
Condensed milk – a flavoursome, thick 'cream' made from heated milk. This helps bind the ingredients together. You could use golden syrup instead but it will end up a lot sweeter (not tested it).
Egg – also helps bind the ingredients.
Vanilla essence – adds flavour, of course! You could also use a raspberry natural flavouring for a jammy/coconut combo!
Cocoa powder (optional) – I added cocoa powder to half for a chocolate twist. Feel free to use grated chocolate instead.
Toasted coconut chips (optional) – adds an extra crunch but also optional.
What do I know about Bolivia?
My knowledge on Bolivia is dire. Of course I know It's one of the many countries in Latin America and that Spanish is one of the many languages. And who can forget the Andes mountains? But that's it. That's all I know!
I'd like to educate myself more, so here's what I'll do:
Watch: Netflix's documentary, Magic Andes. Set in South America, it follows five locals who share an insight into their region. The Bolivian episode is called 'Bolivia, the door to the Altiplano'.
Read: The Bolivian Times by Tim Elliot is meant to be a nice, easy read (plus funny at times) about Bolivian culture. Just what I need as I don't have a lot of time on my hands!
Listen: Edgar 'Yayo' Jofre is a well-known Bolivian singer. He formed a Bolivian folk group called Los Jairos. Their song called Quitipacha is rather catchy!
Love Bolivian food? Why not try out my other Bolivian recipe for 'Pique Macho' – I'd say it's the Saturday night alternative to steak and chips!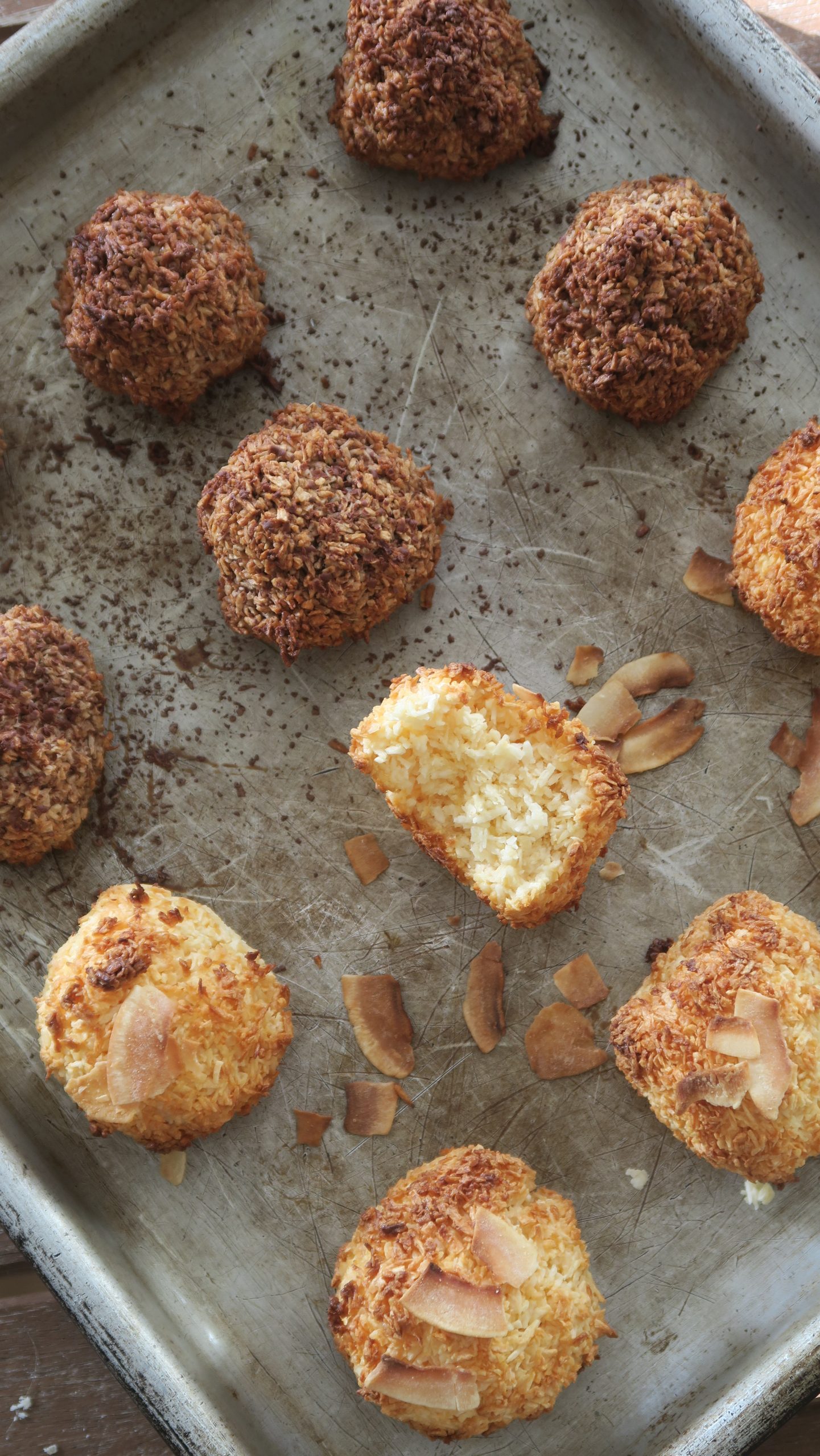 Can I make different flavour cocadas?
Cocadas are easy to make into different flavours, by adding ingredients such as cocoa powder (like I've done for this recipe) but also essences. I've not experimented with other flavours but I reckon maybe a lime essence might go well with the coconut?
Equipment list
Very minimal equipment needed for cocadas…
Measuring spoons
A small bowl
Baking tray
Fork or whisk to beat the egg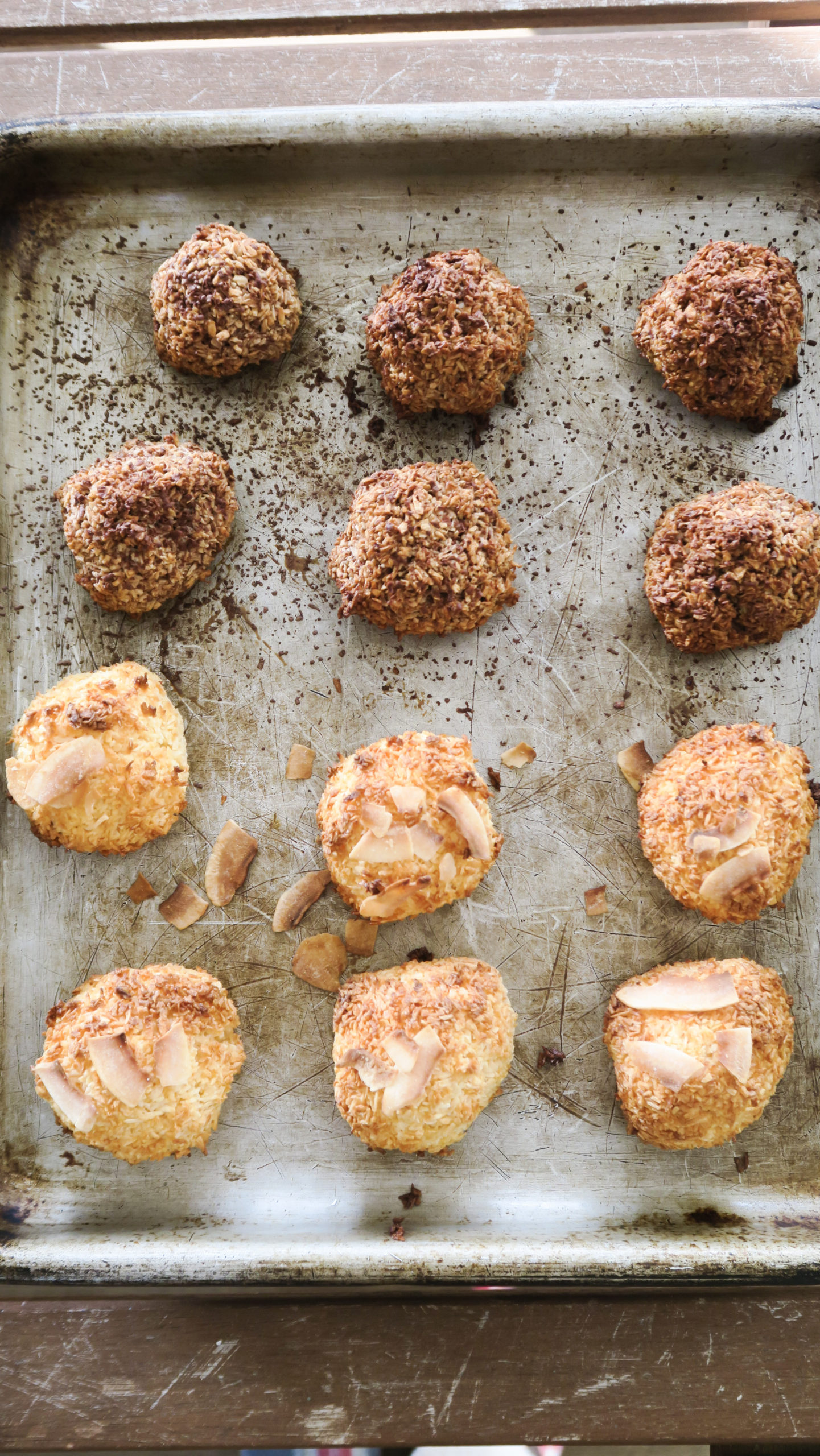 Can I add other toppings to my cocadas?
You can also add other toppings. I've added coconut chips to mine but you could also go for dried mango pieces for a fruity twist. Toppings such as seeds will add a nutritious boost but they might be a bit dry. Chocolate chips could work!
Frequently Asked Questions
Are cocadas suitable for vegans and vegetarians?
Cocadas are certainly suitable for vegetarians but not vegans due to the condensed milk and egg.
Are cocadas gluten-free?
Yes! Cocadas make a great quick snack for anyone on a gluten-free diet.
Aren't cocadas also common in other parts of Latin America?
Yes, cocadas are also popular in Argentina, Chile, Columbia, Brazil, Dominican Republic, Ecuador, Panama, Mexico and Venezuela.
Bolivian Cocadas (Coconut Biscuits)
Round, flaky coconut balls sweetened with condensed milk. Cocadas are a great pairing with a cup of coffee. Perfect for a coconut enthusiast. Gluten-free. 
Ingredients
250

g

desiccated coconut

150

ml

condensed milk

1

egg

beaten

1

tsp

vanilla essence

Handful

toasted coconut chips

optional

1

tsp

cocoa powder

optional
Instructions
Pre-heat oven to 180°c /160°c fan.

Add the desiccated coconut, condensed milk, egg and vanilla (and cocoa powder if using – I did half and half) into a bowl and mix to combine. It will be sticky but it'll come together.

Shape into 8 balls and place on a baking tray. No need to line (you can if you like but they shouldn't stick). Sprinkle with coconut chips (if using). Bake for 20 minutes or until golden brown. Cool before eating.
Notes
Storage – Cocadas will store well in a sealed container, in a cool, dry place, for about a week. 
Nutrition
Calories:
276
kcal
Carbohydrates:
18
g
Protein:
4
g
Fat:
22
g
Saturated Fat:
19
g
Polyunsaturated Fat:
1
g
Monounsaturated Fat:
2
g
Trans Fat:
1
g
Cholesterol:
27
mg
Sodium:
43
mg
Potassium:
249
mg
Fiber:
5
g
Sugar:
13
g
Vitamin A:
80
IU
Vitamin C:
1
mg
Calcium:
65
mg
Iron:
1
mg
Tip! –
If doing the chocolate version of cocadas, sieve the cocoa powder for a more even spread, and to make it easier to incorporate.
More Latin American recipes –
Pique Macho (A Bolivian sharing dish for meat-lovers)
Dulce de Leche Cake with Milkduds