Easy Caribbean Johnny Cakes
A nice, crisp crust and soft middle; these sandwich-type rolls ( Caribbean Johnny Cakes) are usually served up with a mature cheese or as it's traditional in the Caribbean: saltfish. Ideal for lunches or dipping into soup.
Caribbean Johnny Cakes
I love a good bread recipe, especially when it's deep-fried. Doughnuts are my jam (heh) and these Caribbean bread rolls sort of remind me of them, in a way. It's the fried taste and crisp crust, I think. These are a lot denser though but not tough. The bread inside is fluffy and oh my gosh, they are addictive. Beware, when you make a batch, you'll eat them all – we did!
Traditionally coming from the island of Antigua and Barbuda, you'll find the Caribbean Johnny cakes being eaten for breakfast, served alongside an Antiguan-style 'full English'. Lunch is also popular as they are great for dipping into soups or as a sandwich with cheese – I believe the mature kind is best!
Why you should make these:
Quick to prepare and cook
You'll be exploring a different countries' culture
through food – the best way!
Versatile – you could serve them with pretty much anything
The fried crust is just divine!
No yeast, no proving – hassle free bread!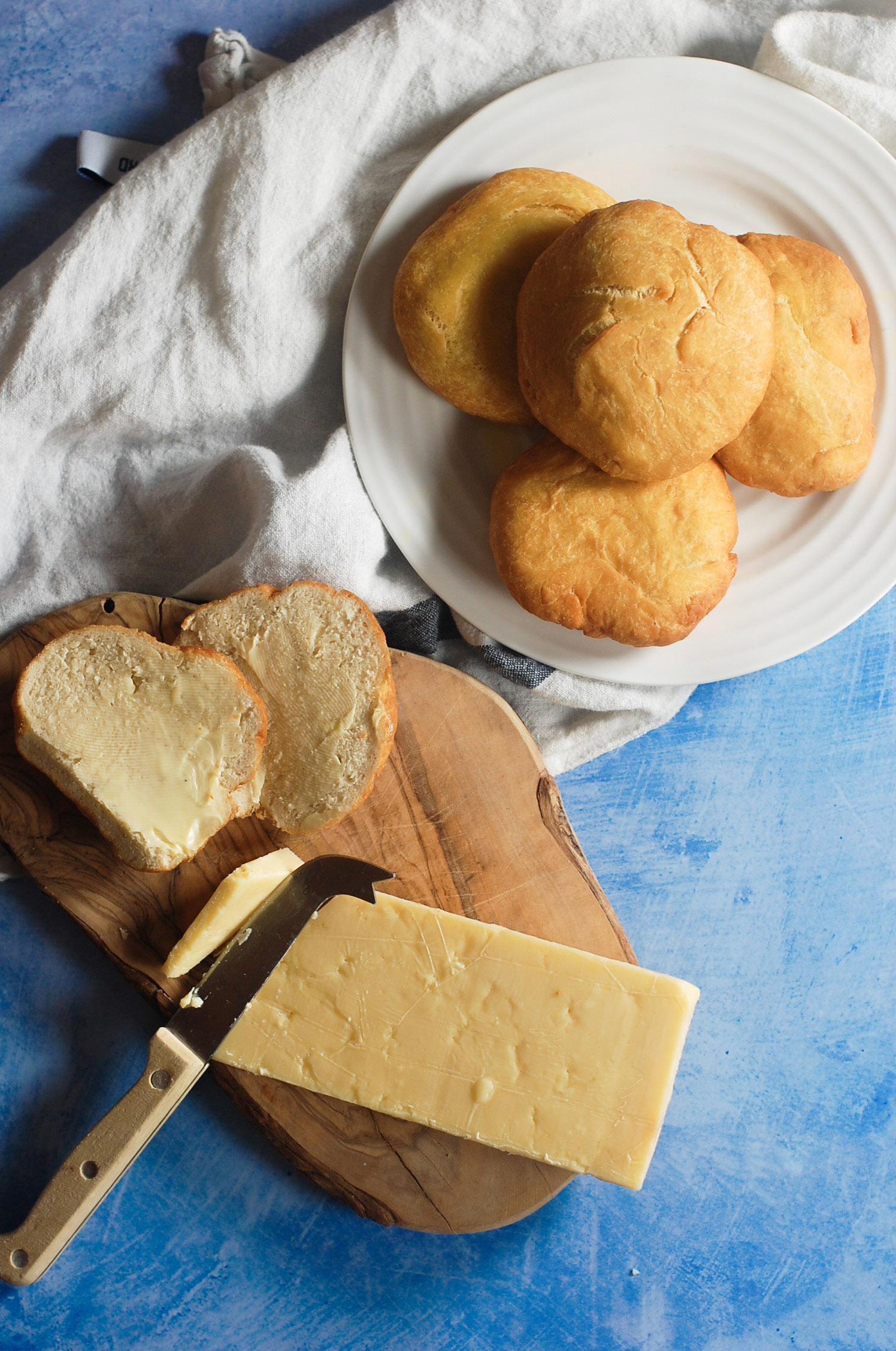 Related recipe: Algerian Semolina Bread.
What are Johnny Cakes?
Johnny cakes are pieces of dough, shallow-fried to form a crisp crust and soft middle. In Antigua, they were traditionally eaten on the way to work and were known as 'journey cakes'. Eventually the name got changed, for reasons unknown!
This easy Caribbean bread recipes is technically a soda bread as its the baking powder which gives them their rise. There's no yeast involved which means no proving! Woo!
What ingredients do I need?
Plain flour – the gluten in the flour gives the bread its structure

Baking powder – helps give the bread a little bit of a rise. Technically Caribbean Johnny cakes counts as a soda bread as there's no yeast.

Caster sugar – some sweetness to offset the saltiness and give them the delicious taste that they have!

Salt – it's always good to add salt to bread recipes, even if there is no yeast. It's like adding salt to cookies, it's always good to have the saltiness to balance the sweet.

Unsalted butter, melted – the melted butter will give the bread some moisture and help created the lovely dark-coloured, crisp crust.

Milk – more moisture for the bread plus, a long with the water, helps bind the bread together.

Water – purely to help bind the bread ingredients together.

Sunflower oil – you'll need the oil for deep-frying these beauties! You can also use rapeseed or any other vegetable oil.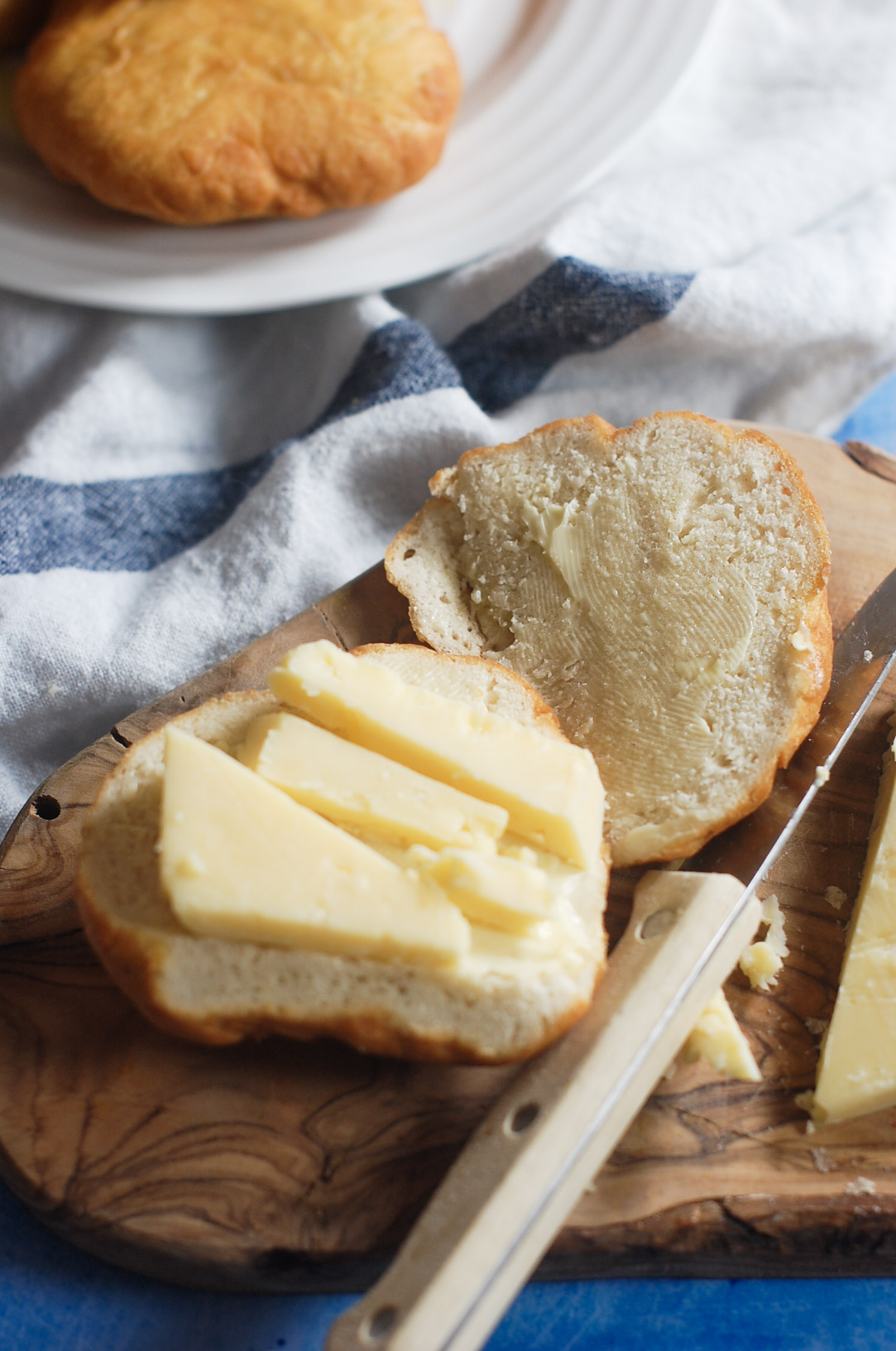 They are family-friendly!
They were a hit with the whole household; even the toddler! Personally, I couldn't resist them warm with plenty of Nutella. Drool. Kids always love things when chocolate is involved though, eh?
There's nothing in this Caribbean bread that I would consider bad for children to eat. Of course there's salt but it's minute, especially when you think of the quantity they'll eat. Even if they ate a whole one, it would do no harm.
Equipment needed:
Measuring spoons
Stand mixer + bowl + dough hook
A wooden spoon
D-scraper for cutting the dough into pieces (or a knife)
Rolling pin
Small pan or microwave for melting the butter
Shallow frying pan, or saucepan will do!
What should a Johnny cake look like?
You must make sure your Johnny cake dough is semi-flat before frying. You don't want to flatten them into pancake-thin cakes but nor do you want a ball! They should also appear crisp and brown on the outer and the inside should be soft. Be careful because if the oil gets too hot, they will burn and not cook inside!
Recipe Variations
Would self-raising flour work instead of plain + baking powder?
I've never tried it myself but since self-raising flour contains plain flour, baking powder and salt, it shouldn't have too much of an affect on the outcome. If you are going to use it, don't add any extra baking powder or salt.
Do I have to use milk?
If you want to make these vegan or if you're dairy-free, then definitely you can leave out the milk. Ensure you use 120ml of water instead.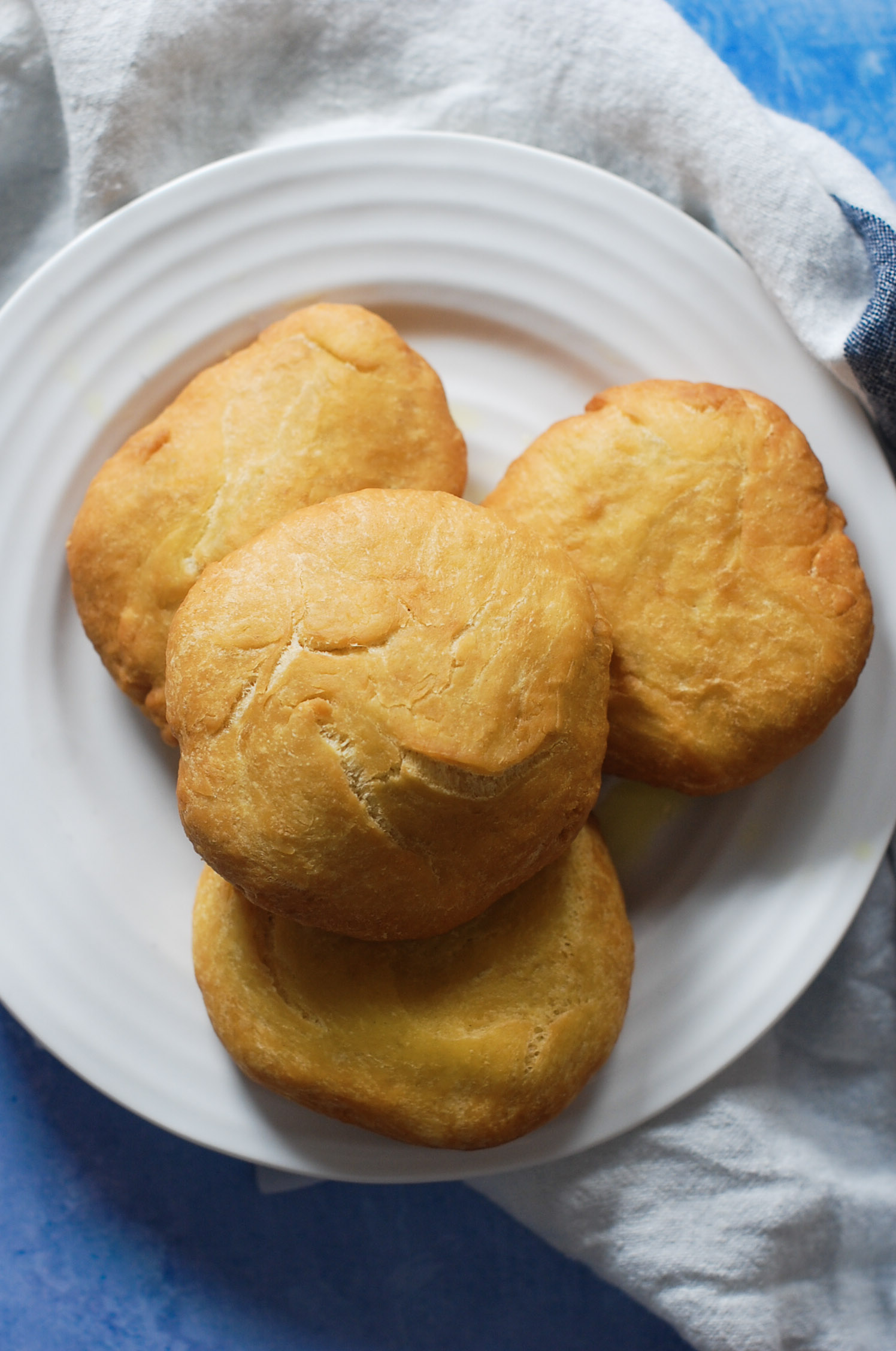 Step-by-step method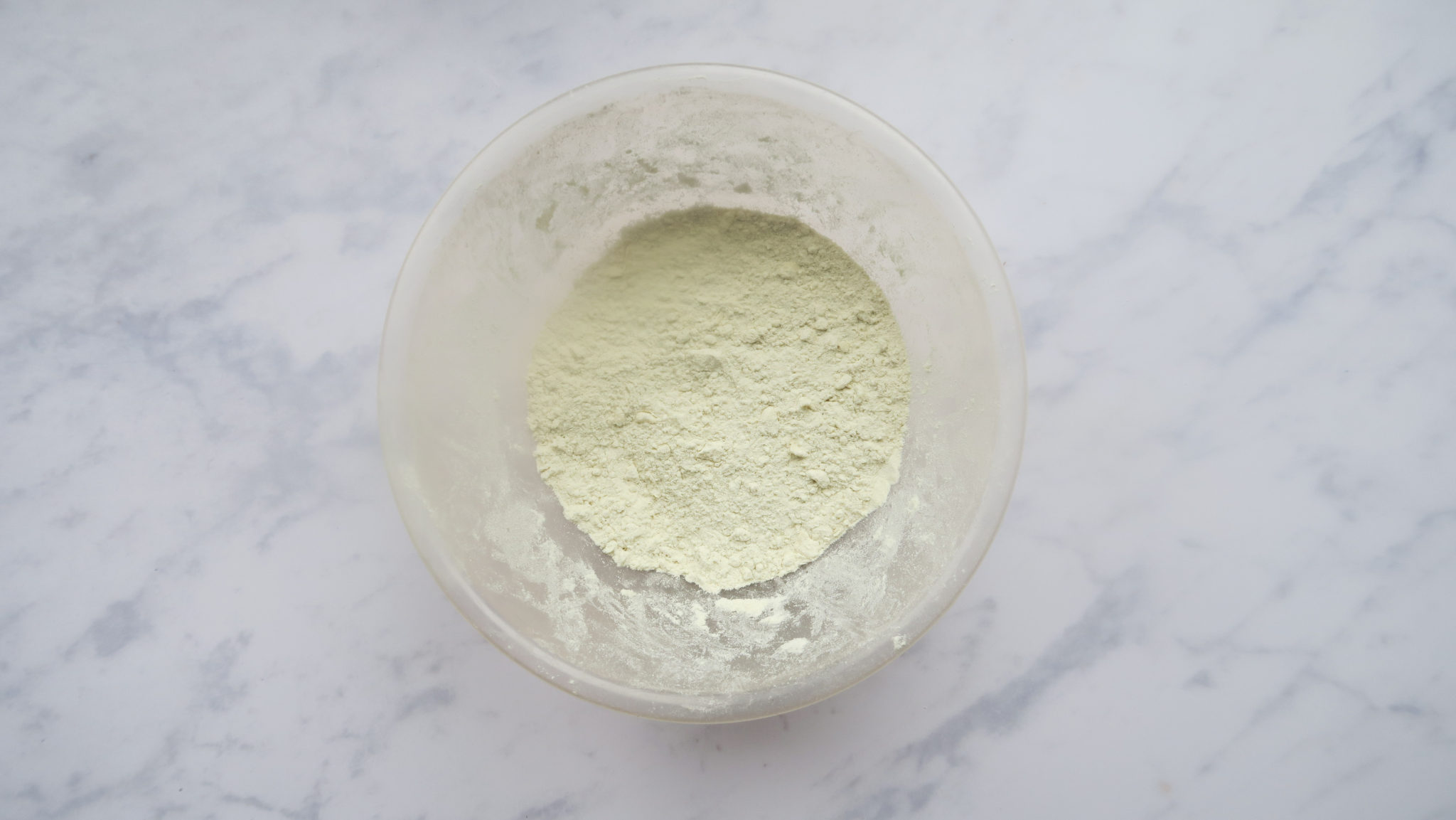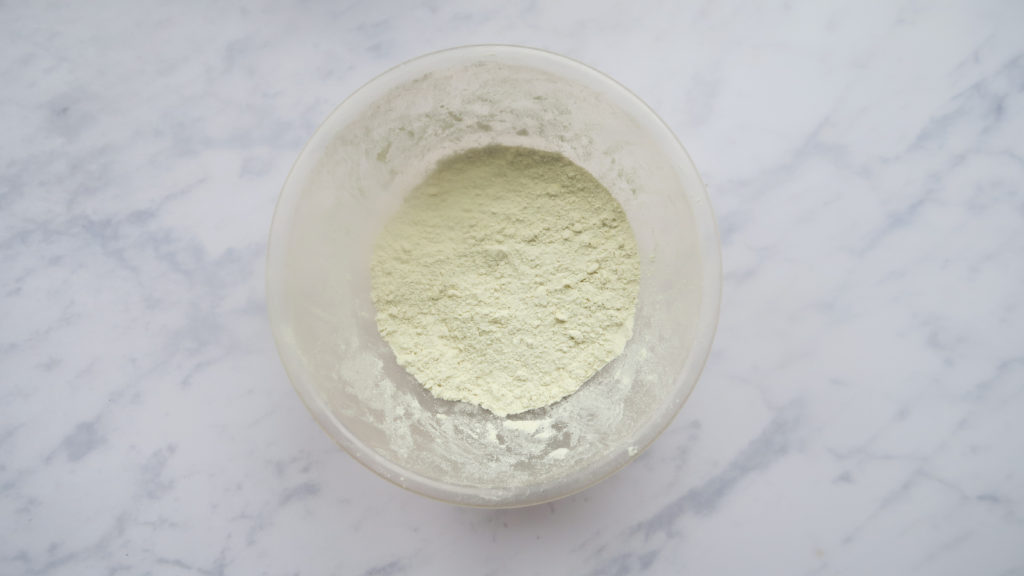 FAQ
Are Johnny cakes gluten-free?
No unfortunately not because they use plain flour which as you know, contains gluten. You could try with gluten-free flour though and see what the result is.
Can you make Johnny cakes vegan?
Yes you can! You can omit the milk and use 120ml of water instead. Milk is simply optional. Serve with vegetable spread or vegan cheese and they'll be just as yummy!
You must ensure you rest the dough for at least 20 mins to get a fluffy middle.
The dough shouldn't be sticky. It should appear soft and 'bouncy'.
When shallow-frying, the oil must be really hot.
Keep turning them so they get an even crisp and don't burn.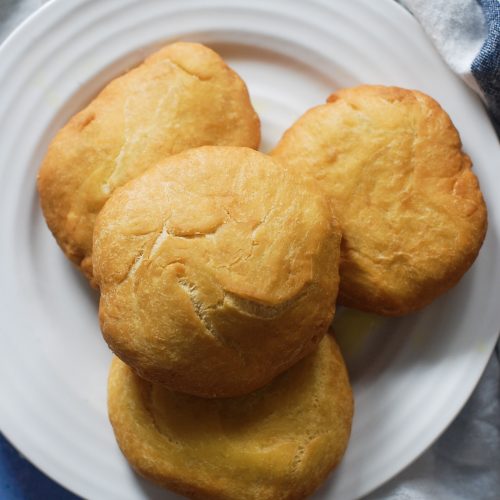 Caribbean Johnny Cakes
Perfect served with salty cheese as a lunch, snack, side dish to a soup/stew.. or even a breakfast! These crisp yet soft Caribbean bread rolls are dangerously addictive.
Ingredients
250

g

plain flour

1

tsp

baking powder

1

tsp

caster sugar

30

g

unsalted butter

melted

55

ml

milk

semi-skimmed or whole

65

ml

water

300

ml

vegetable oil

any is fine…rapeseed, sunflower..
Instructions
Mix together all the dry ingredients in your stand mixer bowl. Melt your butter.

Pour in the butter, the milk and water and mix together with a d-scraper or wooden spoon to incorporate into a dough.

Knead for 5 minutes using your mixer and dough hook, until the dough is soft and smooth. Leave to rest for 20 minutes.

Once rested, cut the dough into 6 equal pieces and roll them until around 1cm thickness (circles).

Heat your oil in a shallow frying pan or saucepan until it reaches around 180 degrees. A thermometer is handy but you can also just drop a small piece of bread in the pan and if it sizzles quickly, you'll know it's ready!

Drop in your dough carefully, two at a time. Fry for around 5 minutes, turning them every minute or so. You'll know they are done when they are golden. Place on a couple of kitchen towels on a plate to soak up the oil. Serve warm.
Notes
Storage/freezing – Johnny cakes will last for a couple of days. You could toast or grill them if they become a bit 'stale'. I personally haven't frozen any but I reckon you could freeze them in a freezer bag and they would be fine for couple of months. You could also freeze the dough too for a month or so.  Reheating – Johnny cakes do taste nice cold but If you want to enjoy them hot again, you could toast them or place them under the grill for a few minutes.
If you'd like to know more about Antiguan food, see my post on How To Eat Like An Antiguan.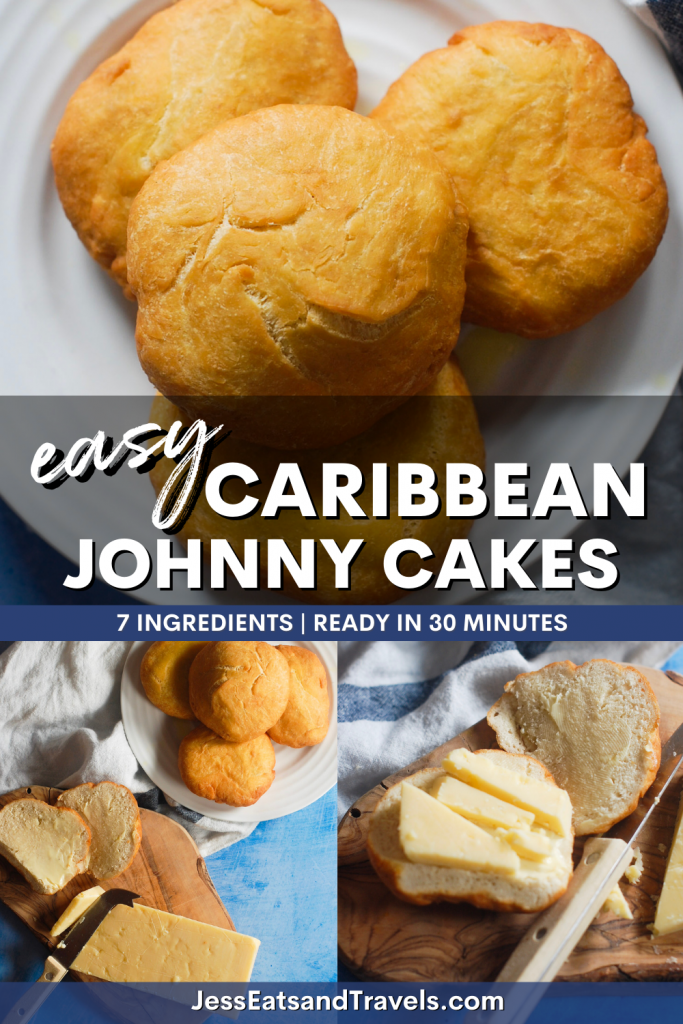 More bread recipes –
Indian chapati bread
Algerian semolina bread
Caribbean butter bread