How to Cut and Prepare Rhubarb
How to cut and prepare rhubarb: a versatile plant, appearing in ice-creams, cakes and jams etc. The tartness lends itself to balance out the sweetness when put in sweet treats, making it the perfect baking ingredient.
Plant species: polygonaceae
Plant name in Latin: Rheum rhabarbarum
How to cut and prepare rhubarb
When is rhubarb in season?
Here in the UK, rhubarb season runs from late December to March for forced rhubarb, which tends to be a lot more yellow in appearance and a lot more tender than its in-season variety. Field grown Rhubarb is harvested from April and has a lot sweeter taste.
Is rhubarb a fruit or a vegetable?
As much as rhubarb would be considered a fruit, it's technically a vegetable. I know, mind-blown!
This post contains affiliate links meaning I make a small commission If you buy from them, at no extra cost to you. Thanks for your support.
CHECK OUT THE COOKERY SCHOOL SECTION FOR MORE USEFUL POSTS LIKE THIS!
How do I cut and prepare rhubarb?
WARNING: Rhubarb contains a poisonous leaf which contains oxalic acid, you MUST NOT consume this part. Cut those parts off first and throw away.
1. First you need to cut off both ends of the rhubarb stalk. Here I have shown the ends I have already cut.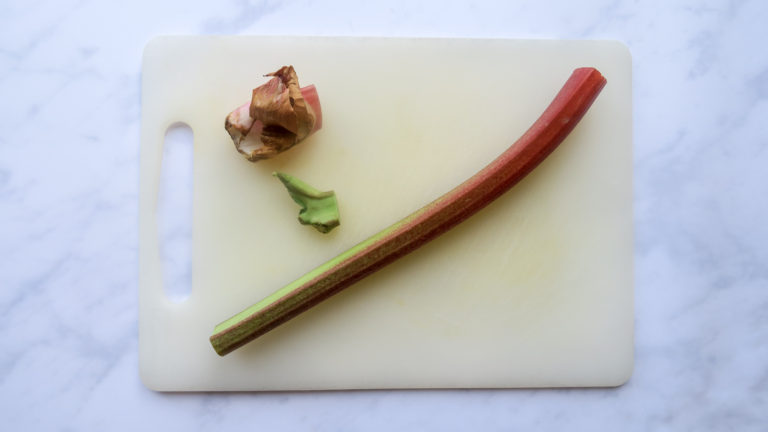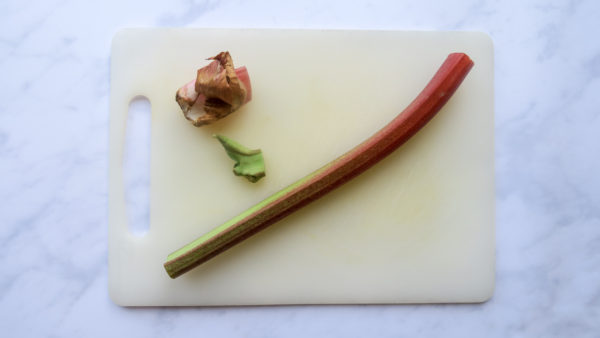 2. Next, peel your rhubarb. I like to use a peeler like this as it helps me to grip better. Also I am left-handed!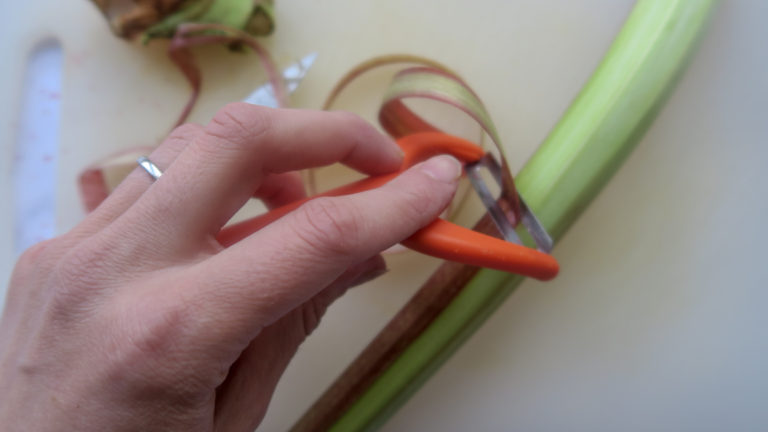 3. The easiest way to ensure you make the most of your rhubarb, is to cut it lengthways, like this: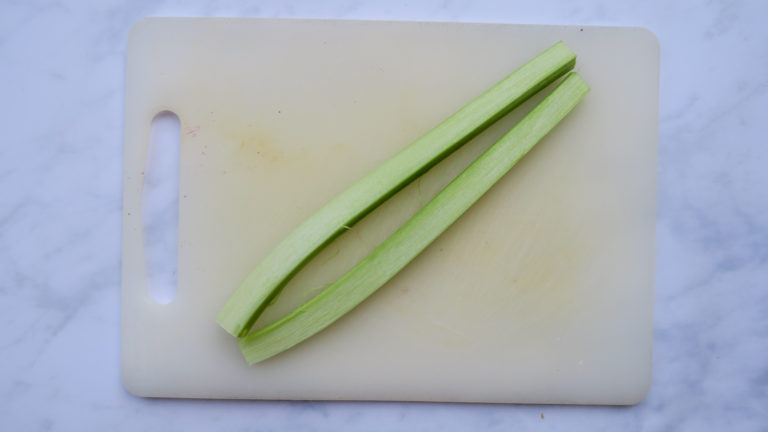 4. Now you can cut your rhubarb into small pieces, ready for cooking.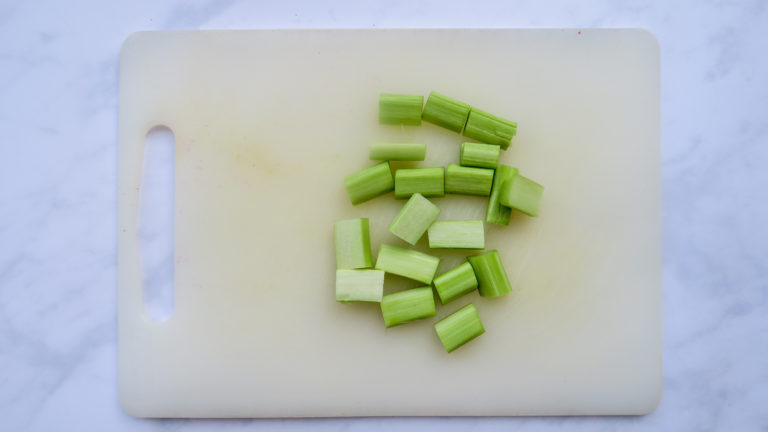 5. I'm going to be roasting mine, so i'll put it in a baking tray, along with a few tbsps of sugar to balance out the tartness.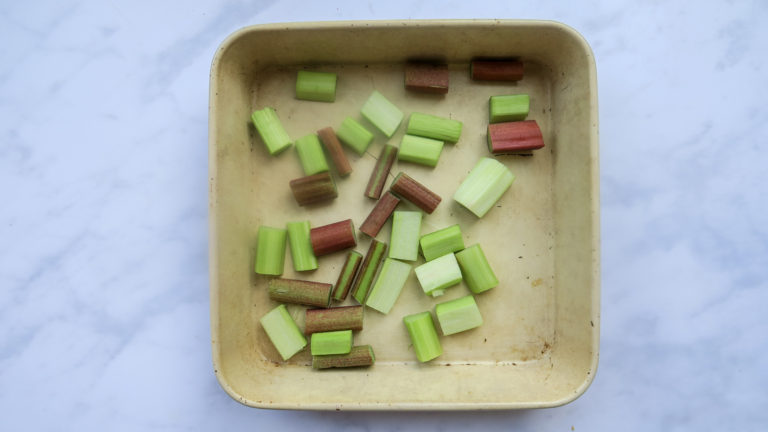 How do I store rhubarb?
You should store rhubarb in the fridge, especially after cooking. You'll know when it's starting to go off as the stalk will become bendy. After roasting or stewing, rhubarb can be kept in the fridge for 2-3 days before using it.
How do I cook rhubarb?
Rhubarb can be stewed/poached by putting it in a pan along with a few tbsp of sugar, for about 10 minutes until soft. Roasting is also a nice way to cook rhubarb. Add sugar to a roasting tray along with the rhubarb and roast for about 15-20 minutes until soft.
Rhubarb Recipe Inspiration
Enjoy my collection of rhubarb recipes from fellow food bloggers (as well as my own!) As you can see, the possibilities with rhubarb are endless!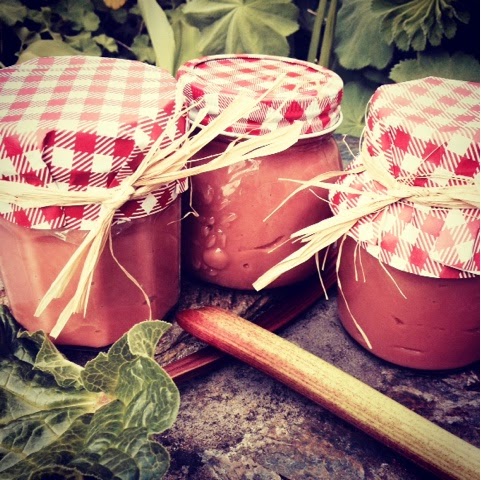 Rhubarb Curd and Gin from Foodie Quine


Rhubarb Lemonade from Keeper of the Kitchen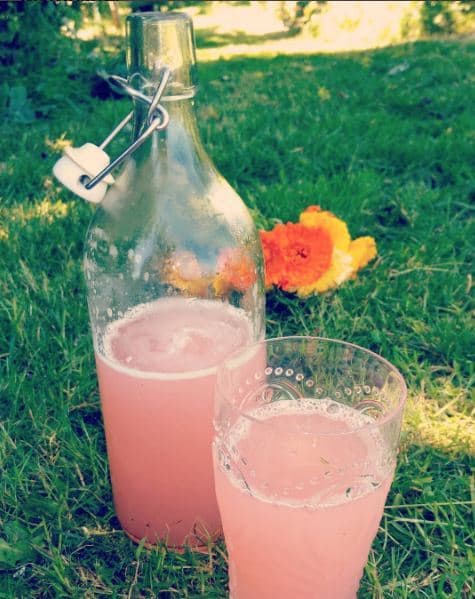 Rhubarb Crumble Muffins from Curly's Cooking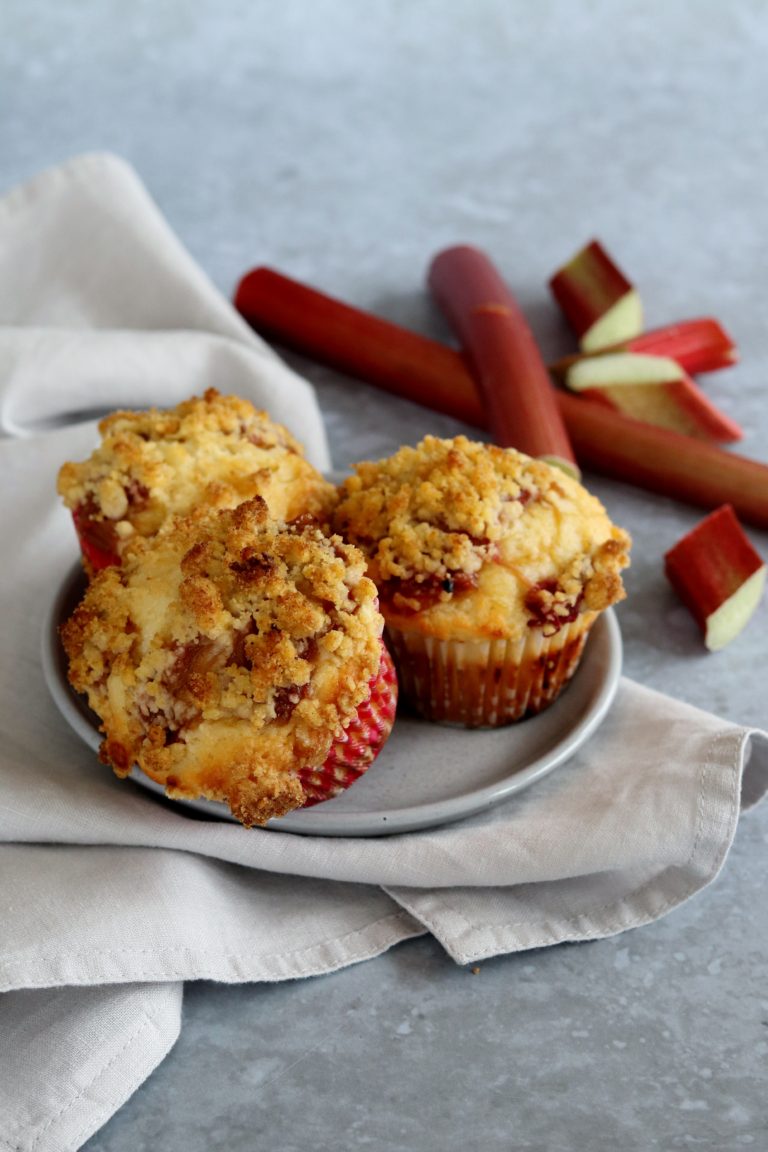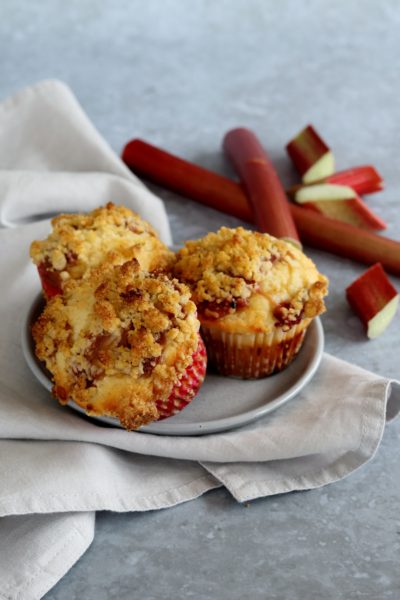 Rhubarb and Ginger Clafoutis from Lost in Food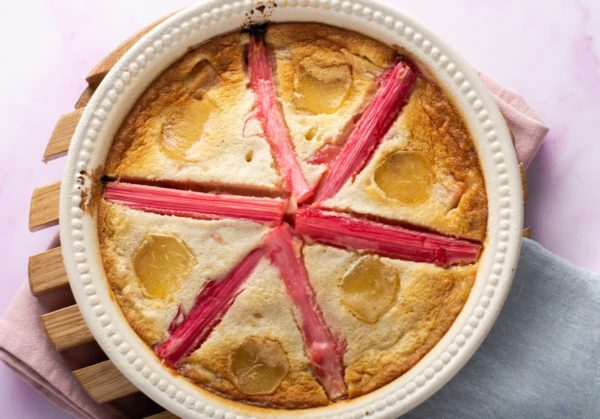 Rhubarb Flapjacks from Baking Queen74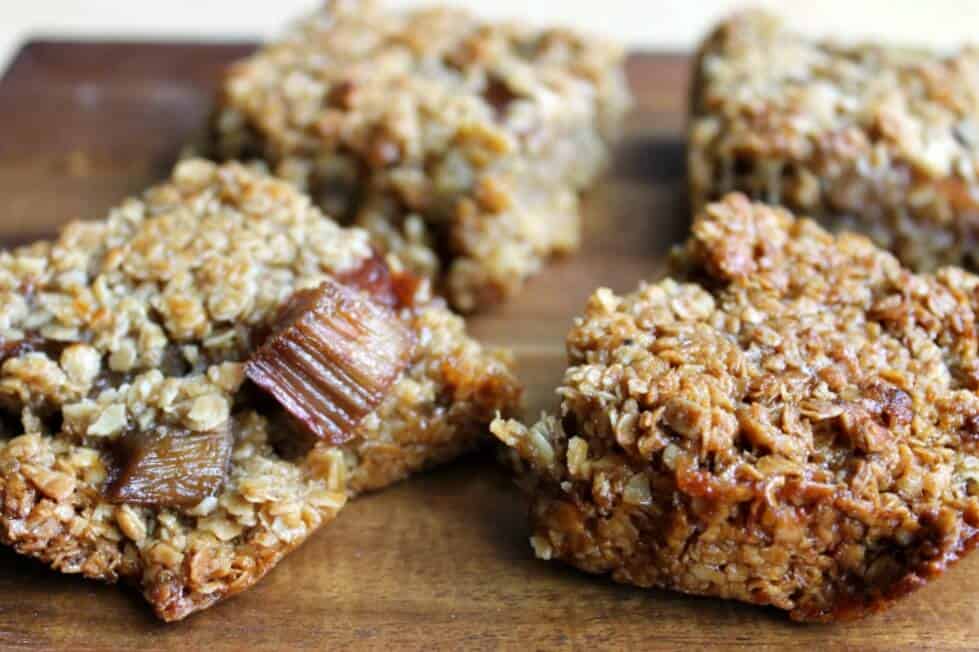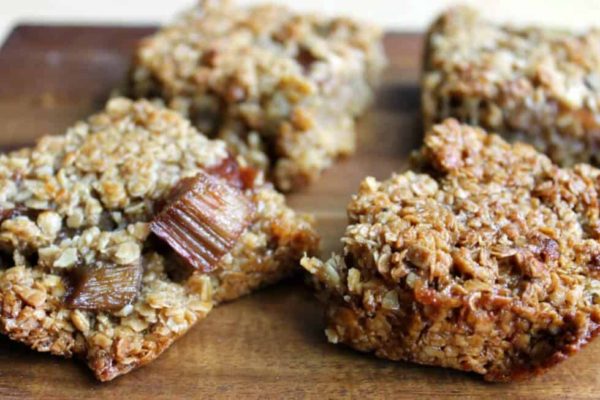 Rhubarb roulade from Taste Botanical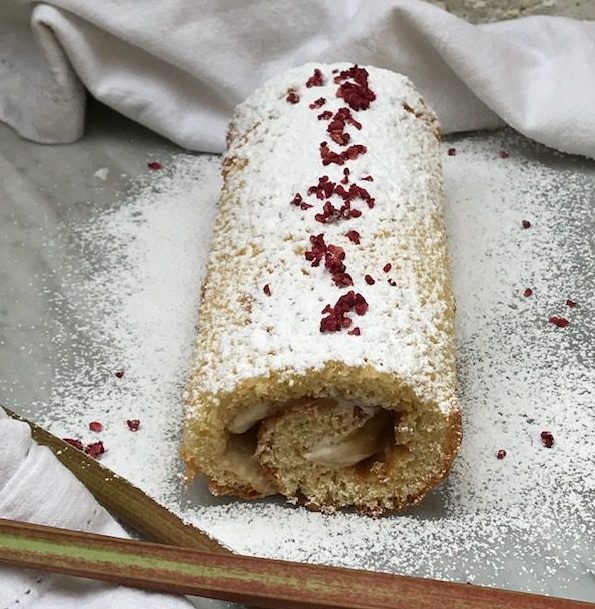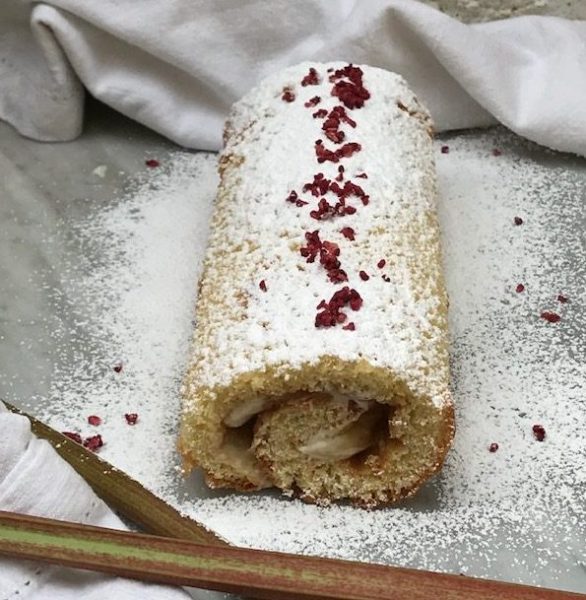 Spiced Rhubarb Chutney from Sneaky Veg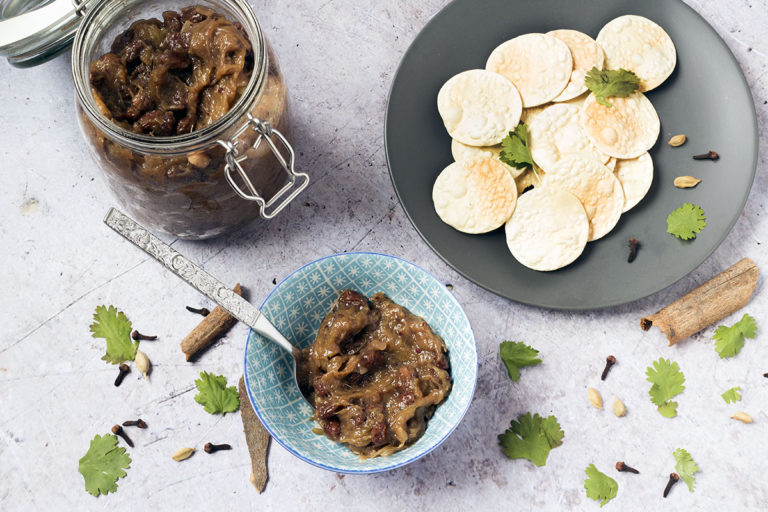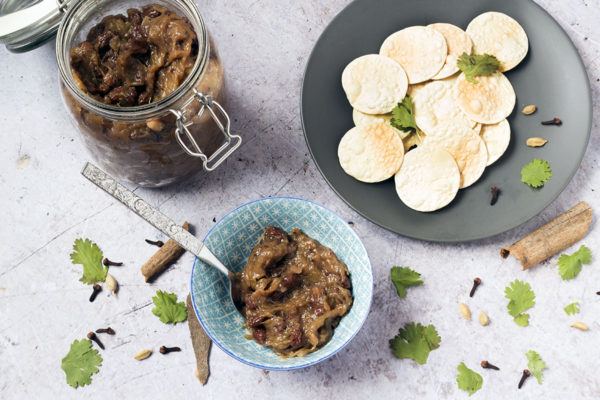 Rhubarb and Ginger Jam (No Pectin) from Fab Food For All
ENJOYED THIS? YOU MIGHT ALSO LIKE:
HOW TO MAKE SWEET SHORTCRUST PASTRY
HOW TO MAKE AND FREEZE WHITE CHICKEN STOCK
Don't forget to tag me in your all your bakes over on instagram and twitter! And pin this on Pinterest if you found it useful.