A Guide to Botswana: Food, Culture and Background
All you need to know about Botswana. I'll cover its climate, its people, language and religion. Not forgetting Botswana food and culture (media and literature) as well as holidays and festivities.
Photo by Toro Tseleng on Unsplash
A Guide To Botswana: Food, Culture and Background
A completely landlocked country, Botswana, situated in Southern Africa, is well-worth a visit. It's home to the largest intact delta in the world: the Okavango. If this is not impressive enough, there's also the Chobe National Park to explore; multitudes of wildlife (the largest elephant population) and the fact you might get some peace.. it's one of the most sparsely populated countries in the world too!
I hope this post will inspire you to visit and try popular Batswana dishes too. This post will also educate you on those things which will have an affect on the cuisine such as Botswanan climate, religion and culture.
O amogetswe! (Welcome in Setswana)
Quick Facts!
Botswana is located in Southern Africa – 70% is the Kalahari desert.
It has South Africa, Namibia, Zimbabwe and Zambia as its neighbours.
The Capital is the city of Gaborone.
The official language is Setswana.
The predominant religion is Christianity.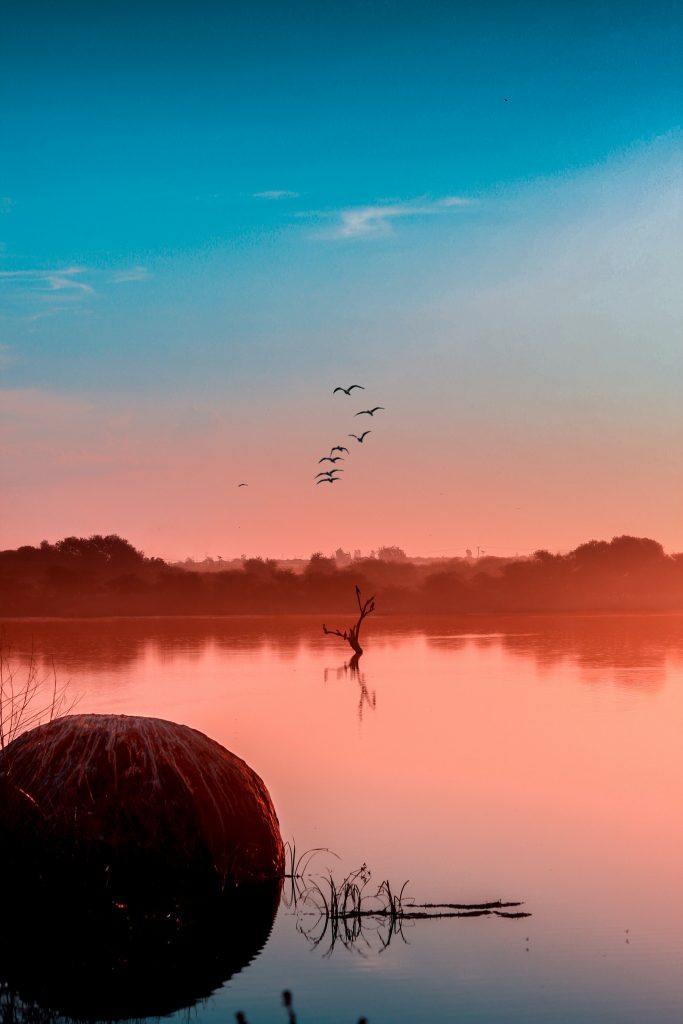 A Little Background on Botswana
What is the climate like in Botswana?
Botswana is a semi-arid country. You will find rainfall during the summer though but this is still few and far between occasions. The summer months are from November to March where temperatures can reach highs of 44°c (occasionally).
Winter is from May to August. This season is very dry with no rainfall whatsoever.
The best months to visit would be from April to October – better weather and easier to view wildlife.
The People of Botswana
The majority of the people in Botswana are what is known as Tswana. They are native to Southern Africa, descending from the Bantu-speaking tribes. Other tribes are the Kalanga (also Bantu-speaking, located in Northeastern Botswana) and San Basarwa (also known as Bushmen), who are from various hunter-gatherer groups in Southern Africa.
You'll also find Indians and White Botswanan's – these make up a minority of the population.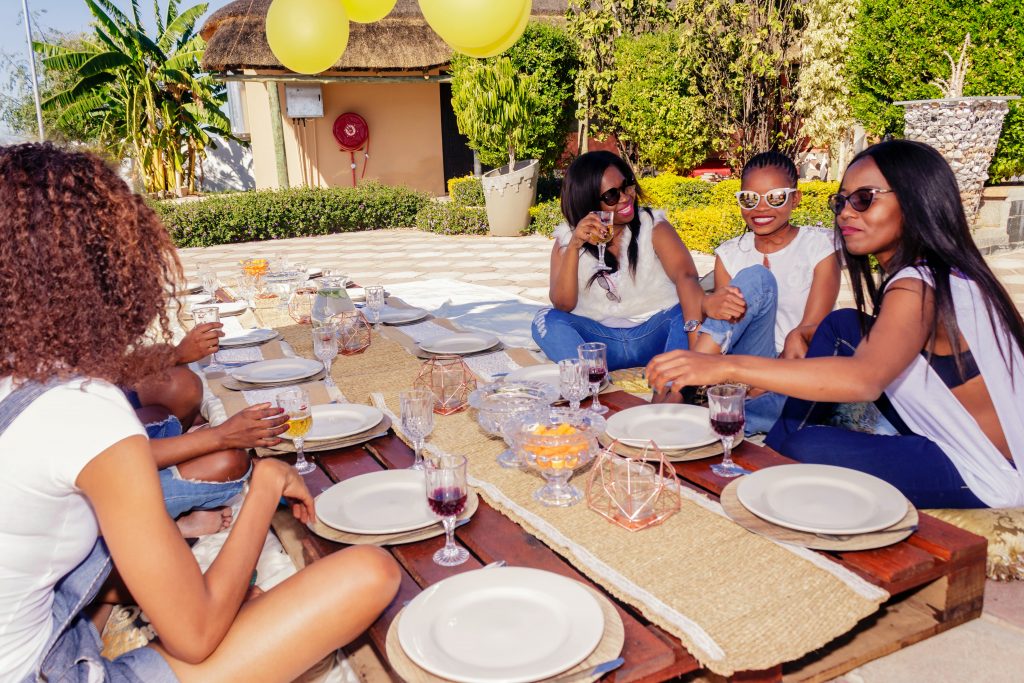 What language do they speak in Botswana?
English is the most widely-spoken language in Botswana but Setswana is the native language. This is why you'll find the main ethnic group in Botswana being referred to as 'Tswana'. However you must refer to the people (in general) 'Batswana'. One person would be 'Motswana'.
Which religions would you find in Botswana?
Christianity is the main religion in Botswana with the majority seeing themselves as Protestants and a very low minority of Catholics. The rest either have no religion or worship through 'folk' religion.
Folk religion is what is known as 'animistic', meaning they believe all objects, plants etc are spiritual beings. These religions are spiritual; they practise traditional beliefs and a lot of them use 'magic'!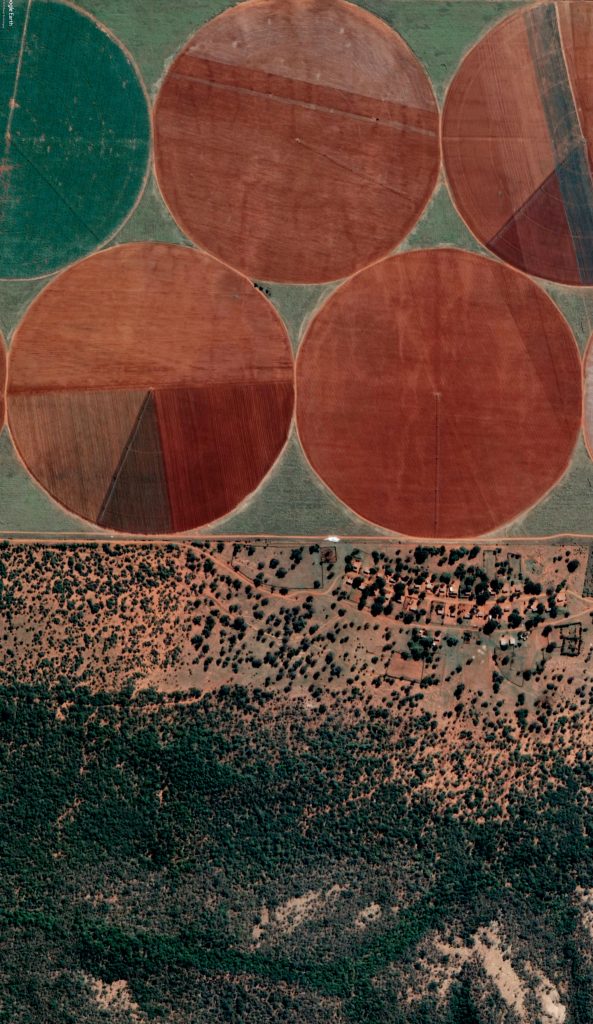 Popular Batswana Foods
What is the national dish in Botswana?
The National dish of Botswana is seswaa: slowly cooked beef served with pap (cornmeal – a bit like polenta).
Botswana food has influences from…
Portugal – a lot of their dishes are common over there too. Apart from that, food in Botswana is pretty unique (apart from similarities to other places in Southern Africa).
Botswana Food: Breakfast
It's common in Botswana to eat the following for breakfast:
A maize porridge called bogobe is the traditional way to eat breakfast in Botswana.
Nowadays, it's common for people to eat non-traditional breakfasts such as cereal, eggs on toast, fruit salads, yoghurt – an influence of the West.
Watermelon is thought to have originated in Botswana, so I reckon a nice watermelon salad would be delicious when it's hot!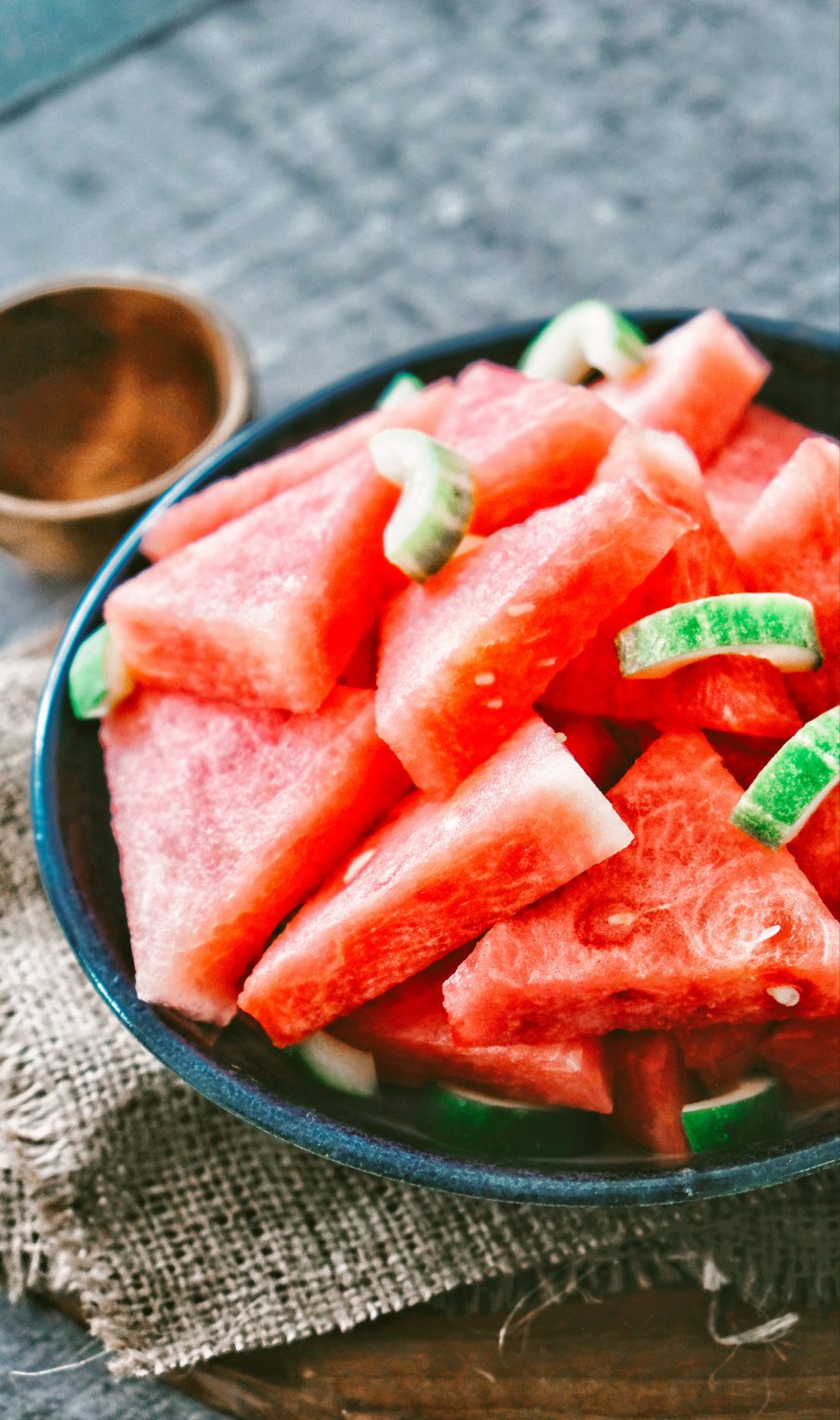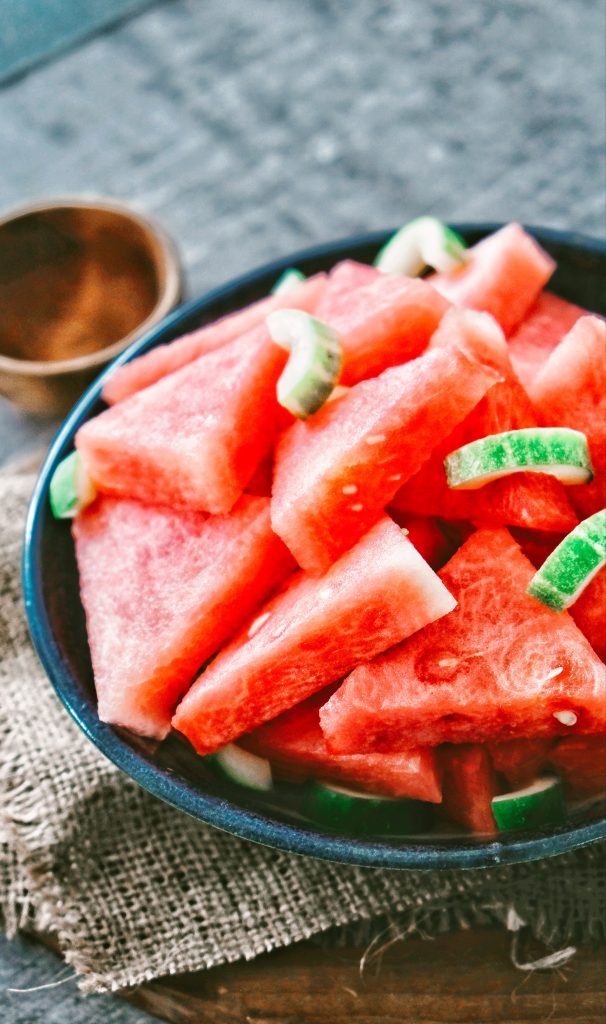 Botswana Food: Lunch
Lunch in Botswana is the biggest meal of the day. You may eat some of the following:
Shredded meat such as beef, known as seswaa is very common. It's the national dish and is often served with a green salad called morongo.
Stewed goat and chicken is a popular, if bland dish.
Dishes containing oxtail (once an expensive meat but is now featured regularly on people's meal plans).
Mopane worms, which are actually caterpillars, are also a traditional food to try. They are eaten either boiled, stewed or raw… would you?
Meat is often dried and preserved whilst hanging on a string. It is known as digwapa.
Dishes made with river fish are also common in Botswana.
Botswana Food: Dinner
A dinner in Botswana would be much lighter than lunch time. It's a time for leftovers to be eaten up too! I won't list any suggestions or else it would end up as a repeat to the above list.
Botswana Food: Dessert
I don't think desserts are hugely common in Botswana, however some bread-based sweets have made their way into the cuisine, such as:
Magwinya, also known as fat cakes (see below) – basically mini doughnuts rolled in sugar and dipped in jam! Super tasty!
Vetkoek – a fried dough (bun-like) stuffed with meat or vegetables. They are very similar to the magwinya except they are savoury.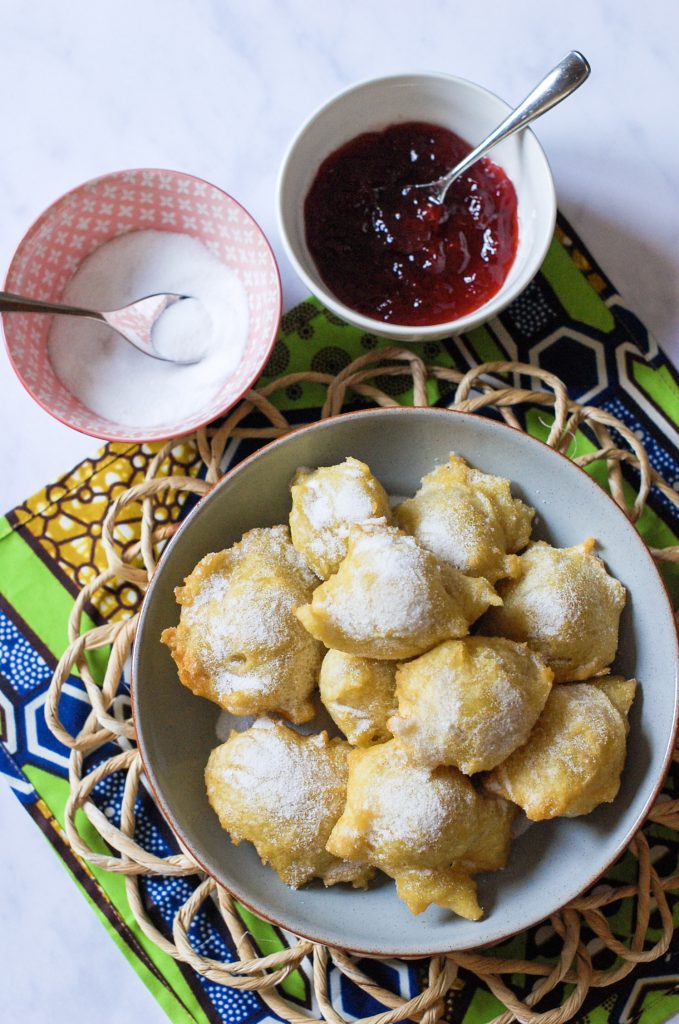 Which food from Botswana would you choose?
Popular Botswana Culture
Documentaries about Botswana
If you're anything like me, you'll love to discover about different cultures through watching insightful documentaries.
Of course, each documentary is filmed in a certain way and can carry opinions of the documentary maker, but they are always interesting to watch. Here are a few documentaries about Botswana that have been highly rated. They are all going on my list to watch!
Botswana culture: Music
Music is huge in Botswana. It's very much apart of the Batswana culture.
Singing in a choir is hugely popular, as well as traditional forms of folk music such as Borakana, which is performed by the Bakwena tribe. Guitar and bow-harps are used a lot in this traditional style, as well as a 'call and response' method which uses clapping.
You'll find popular forms of music being referred to as 'Jazz' but it's far from it. Popular music comes from the US as well as Europe and South Africa.
Other popular genres which have come from the Western world, are: Hip Hop, Rock and Metal.
For an example of the traditional 'call and response' style of Tswana music, listen to those on Folkways (there are some example tracks you can listen to).
Can you recommend any good books about Botswana?
If you're like me and are after some MORE Botswana culture, some literature to further immerse you in the country, the following books have great reviews. They are all going on my list to read!
Holidays and Festivities in Botswana
Here's a useful table listing of all the public holidays and festivities happening in Botswana. Got one to add? Feel free to contact me!
| | |
| --- | --- |
| January | 1st – New Year's Day |
| February | 2nd – World Wetland's Day |
| March | Maitisong Festival (date can vary). |
| April | Maun Festival (date can vary). |
| May | |
| June | |
| July | 19th – Botswana Presidents' Day |
| August | Kuru Dance Festival (date can vary) |
| September | 30th – Botswana Day |
| October | |
| November | |
| December | 24th- Christmas Eve, 25th- Christmas Day, 31st – New Year's Eve |
Culture hungry?
A Guide to Albanian Food
A Guide to Angolan Food
Afghan Food, Background and Culture
A Guide to Bosnian Food, Background and Culture