A Guide to Bosnian Food, Background and Culture
All you need to know about Bosnia and Herzegovina. I'll cover its climate, its people, language and religion. Not forgetting Bosnian food and culture (media and literature) as well as holidays and festivities.
Credit – Photo by Joshual Balzani on Unsplash
A Guide to Bosnian Food, Background and Culture
A country of two halves is Bosnia and Herzegovina. Most people refer to it as 'Bosnia' though. A beautiful country full of mountains and the stunning Neretva river. I would love to visit myself, having not visited many Eastern European countries. After sampling Bosnian food though, this one is now high up on my list!
I hope this post will inspire you to visit and try popular Bosnian dishes too. This post will also educate you on those things which will have an affect on the cuisine such as Bosnian climate, religion and culture.
Dobrodosli! (Welcome in Bosnian)
Quick Facts!
Bosnia and Herzegovina is located in the Balkan Peninsula. The largest in the Mediterranean Sea.
The country is made up of two regions. Bosnia in the north and Herzegovina in the south.
It is a country full of mountain ranges and the Dinaric Alps. The highest peak is Mount Maglic at 2,386 metres.
It has Serbia, Montenegro and Croatia as its neighbours
The Capital is the city of Sarajevo.
The official language is Serbo-Croatian.
The religion is a mix of Serbian Eastern Orthodox Christians; Bosniak Muslims and Croatian Christians. There is the freedom to practise any religion there.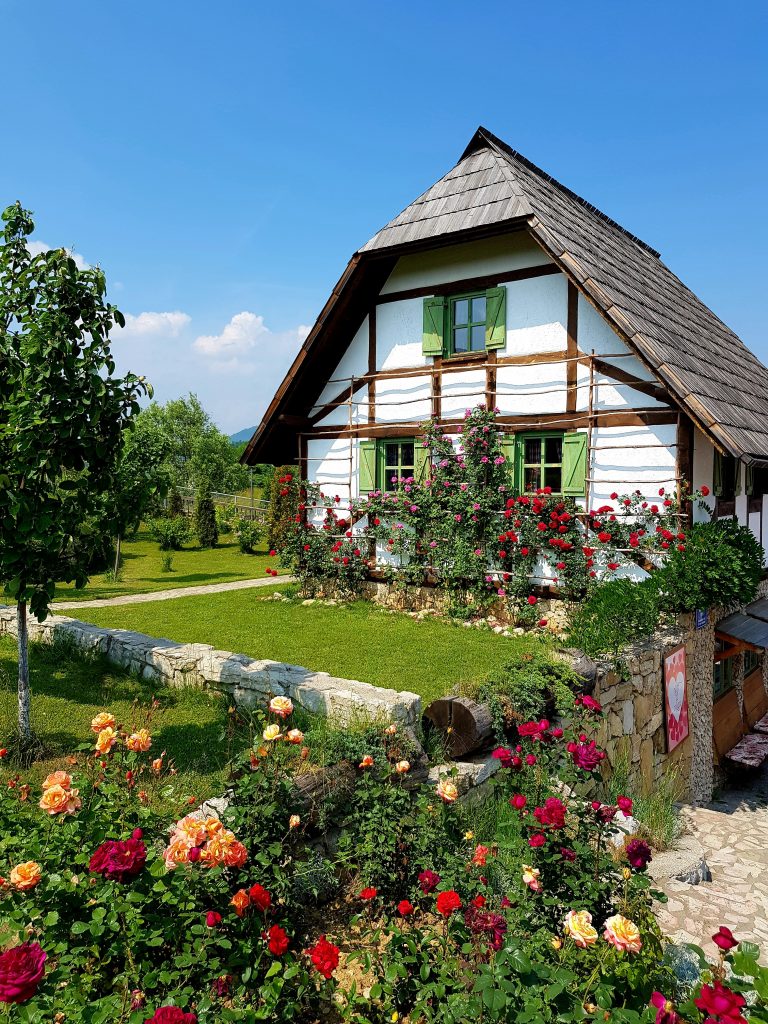 A Little Background on Bosnia and Herzegovina
What is the climate like in Bosnia and Herzegovina?
Bosnia and Herzegovina is not the warmest of climates. You could describe it as 'moderate'. You would see temperatures of around 20-22 degrees in the summer but as low as 0 degrees in the winter. Brrr! Northern Bosnia gets a lot of snow too, especially in the Dinaric Alps. The South is a lot warmer with temperatures rising to the 30s in the summer.
The People of Bosnia and Herzegovina
Almost all the people of Bosnia and Herzegovina descend from the Southern Slavic people. They settled in the Western Balkans in the 7th Century.
You'll find different ethic groups in Bosnia, such as Bosniaks, Serbians and Croatians. You may also find other groups such as the Jewish, Indians and Romany.
What language do they speak in Bosnia?
You won't find one official language in Bosnia and Herzegovina. You'll find people speaking Croatian, Bosnian, English and Serbian.
Which religions would you find in Bosnia and Herzegovina?
Bosnians are free to practise any religion, according to the constitution. You'll find 3 main religions:
Eastern Orthodox Christians (the Serbians)
Muslims (the Bosniaks)
Roman Catholics (the Croatians)
You'll also find Jewish, Protestants and Atheists.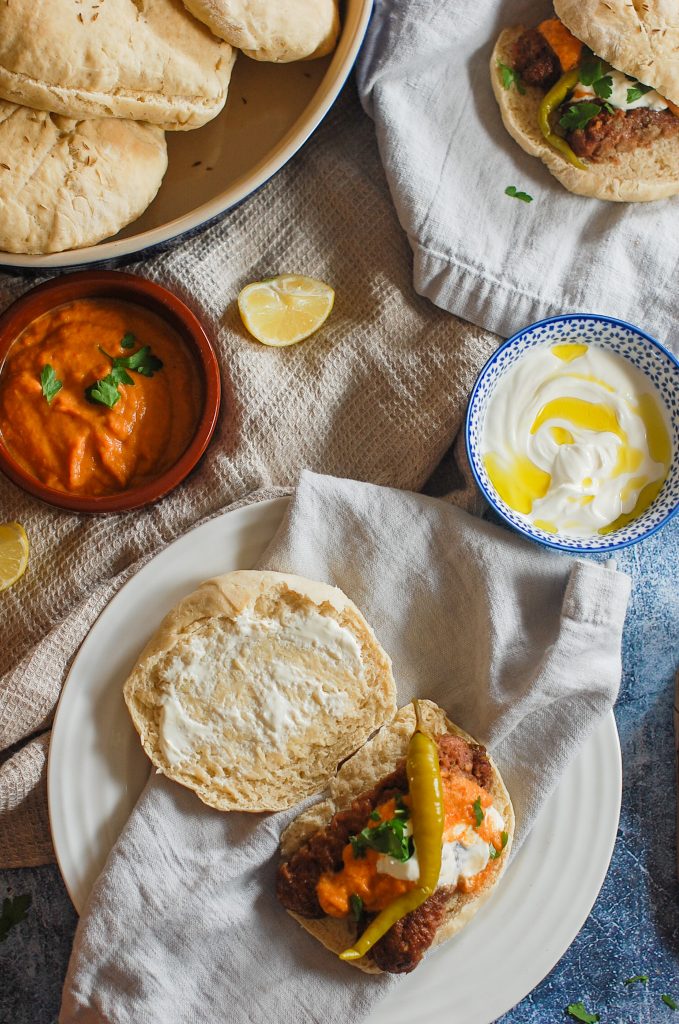 Popular Bosnian Foods
What is the national dish in Bosnia and Herzegovina?
The National dish of Bosnia is Cevapi – a grilled, kebab-like sausage usually made from minced beef (see photo above). It's usually served in Lepinja flatbread with Ajvar roasted red pepper and aubergine sauce. Can highly recommend!
Bosnian food has influences from…
Turkey
Greece
The Mediterranean
The Middle East
Bosnian Food: Breakfast
It's common in Bosnia and Herzegovina to eat the following for breakfast:
Ground meat and eggs known as Čimbur s mesom – it's a very simple dish which will leave you full and ready for the day ahead!
One of the most common dishes: Burek! It's basically filo pastry stuffed with fillings such as spinach and cheese or more traditionally, ground beef.
Another pastry-based breakfast is Zeljanica – a pie filled with spinach, cheese, cream and eggs.
Traditional from Herzegovina is Pura s lučinicom – a yellow corn flour mixed with garlic, sour milk and butter.
A strong, sugary coffee would also accompany the above dishes! Or tea if you're not a coffee fan.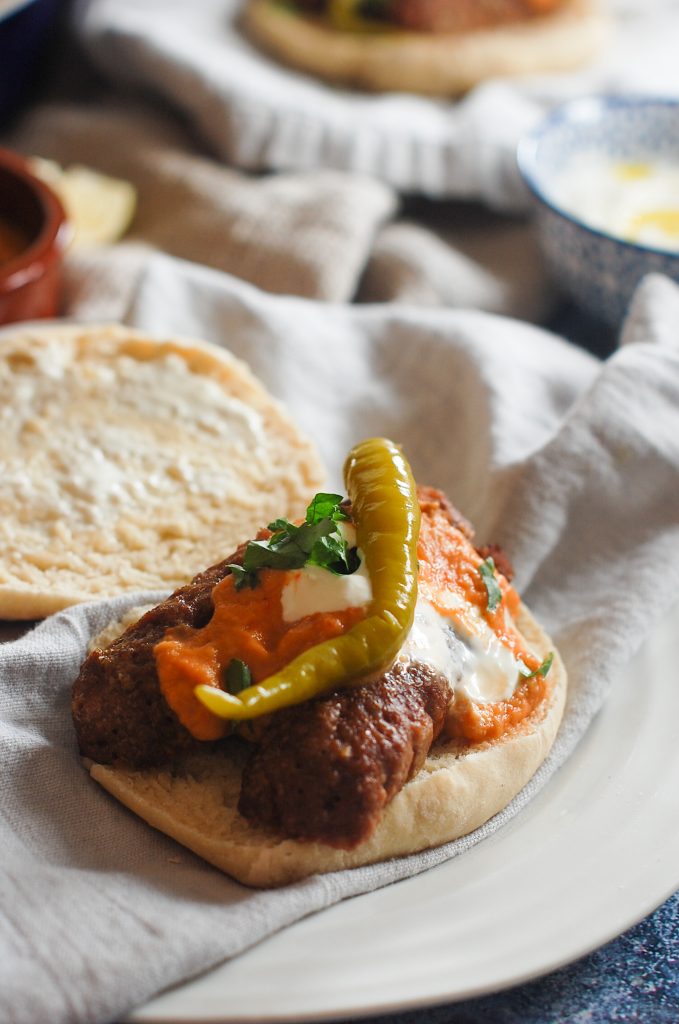 Bosnian Food: Lunch
Lunch in Bosnia and Herzegovina is the biggest meal of the day. You may eat some of the following:
A delicious, warming hotpot known as bosanki lonac. It's full of slow-cooked veggies and roasted meat.
Stuffed peppers (with ground meat, rice or vegetables).
Stuffed cabbage/vine leaves called japrak.
Cevapi (kebab-style sausages made from ground beef) is the national dish of Bosnia and Herzegovina. They are often served up with lepinja bread, a soft, pitta-like bread and ajvar sauce (red pepper and aubergine).
Baked chicken and rice (pecena piletina sa rizom) is simple yet satisfying meal.
Veal shank roast (teleca koljenica) is commonly eaten in the winter as it's a hearty meal!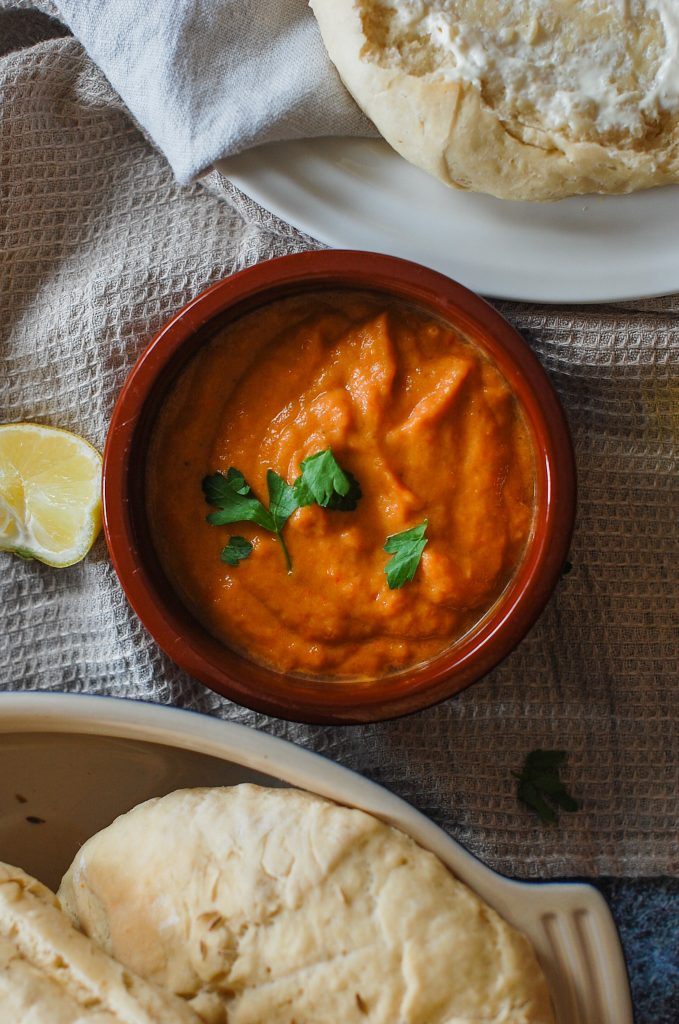 Bosnian Food: Dinner
A dinner in Bosnia and Herzegovina would be much lighter than lunch time. Think soups and light casseroles:
This Bosnian Chicken Soup looks so hearty and nutritious. Definitely something you'd eat on a cold, wintery day.
Bean stews are also really popular all over the Balkans. This Bean Stew with Kielbasa looks delicious.
I know Cabbage Stew doesn't sound that appetising but trust me, its yummy!
Bosnian Food: Dessert
There's a lot of influence from the Ottoman Empire when it comes to Bosnia and its sweet-tooth. Baklava (filo pastry filled with honey and nuts) is featured A LOT, as well as:
Apples stuffed with cream and walnuts, cooked in syrup, known as Tufahije.
Something similar to a custard slice called Krempita.
Apples are really popular in Bosnia and Herzegovina. These Apple Crumble Cakes sound divine!
Which Bosnian food would you choose?
Eating Culture and Traditions in Bosnia and Herzegovina
Bosnian people are very generous and will offer you food at every opportunity! You better visit with an empty stomach!
Expect to spend a lot of time drinking coffee in a cafe. The people in Bosnia and Herzegovina love to relax with their friends and have a good chat, whilst enjoying a strong cup of coffee!
It's apparently expected by Bosnian people to bring a gift when visiting their homes. They'll feed you, you bring a gift!
People love to also meet in the evening at someone's house, drink more coffee and discuss latest events etc. This is known as 'sijelo'.
You must take off your shoes before entering someone's home!
If offered food/drink by your host, you must always accept. If you don't, the host might think they've done something wrong.
It's typical for Bosnian's to share food from each other's plate. Don't be alarmed!
Popular Bosnian Culture
Bosnian Culture: TV
TV only first became a thing in Bosnia and Herzegovina in 1961. The national public broadcaster is called Radio televizija Bosne I Hercegovine and only has one channel and one radio station. There are other broadcasters though such as OBN and Hayat. You'll also find regional stations too.
Bosnian culture: Music
The music in Bosnia and Herzegovina has largely been shaped by conflict and foreign occupation. The most typical Bosnian music is what is known as 'sevdalinkas'. These songs are often sad and feature topics such as loss and longing. They are often played with an accordion or a 'saz' (a Turkish string instrument).
Listen to Kadir Kurtagić and Himzo Polovina to hear what a sevdalinka sounds like.
Can you recommend any good books about Bosnia and Herzegovina?
If you're like me and are after some MORE Bosnian culture, some literature to further immerse you in the country, the following books have great reviews. They are all going on my list to read!
Holidays and Festivities in Bosnia and Herzegovina
Here's a useful table listing of all the public holidays and festivities happening in Bosnia and Herzegovina. Got one to add? Feel free to contact me!
| | |
| --- | --- |
| January | 6th – Orthodox Christmas Eve, 7th – Orthodox Christmas Day, 9th – Republic Day, 14th – Orthodox New Year |
| February | International Sarajevo Winter Festival |
| March | 1st – Independence Day, Orthodox Easter Sunday, 8th – Mother's Day |
| April | |
| May | 1st – Labour Day, 9th – Victory Day |
| June | |
| July | |
| August | Sarajevo Film Festival, Banja Luka Summer Games |
| September | |
| October | |
| November | 1st – All Saint's Day, JazzFest in Sarajevo |
| December | 25th – Catholic Christmas |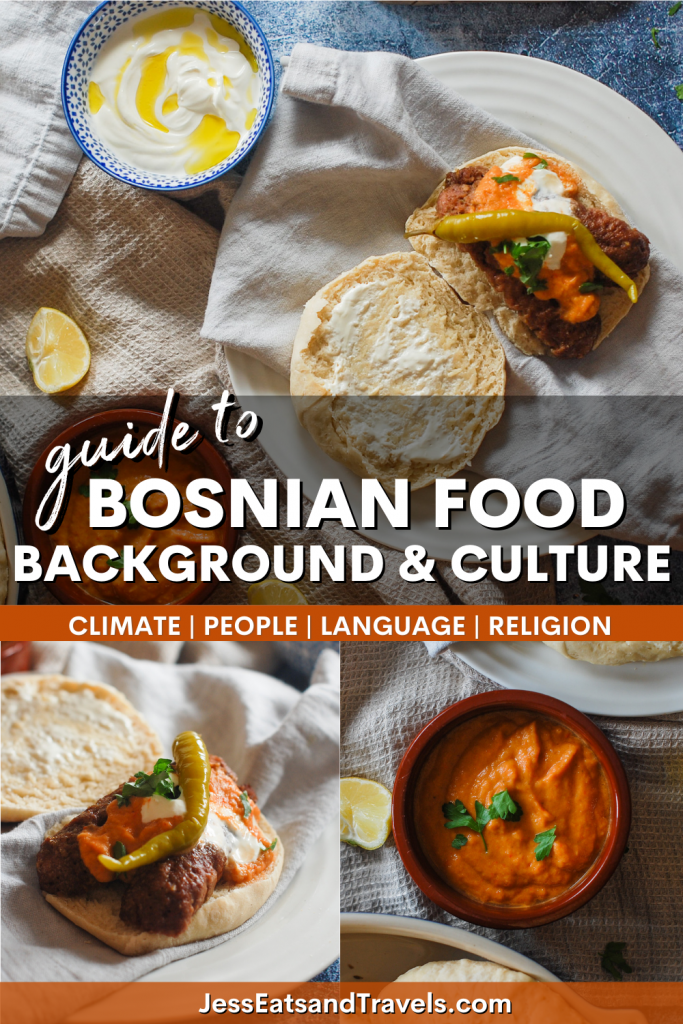 Culture hungry?
A Guide to Albanian Food
A Guide to Angolan Food
Afghan Food, Background and Culture